About JPS Graphics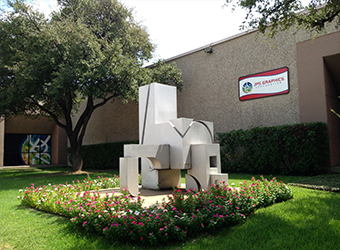 Johnson Printing Service is now JPS Graphics Corporation!
Our customers count on us for much more than just printing services. We are still in the business of helping customers get information to their customers and users. Our solutions range from data at the beginning of the process to shipping logistics to the user at the end of the process.
JPS Graphics Corporation is dedicated to providing a strong range of graphic solutions to our Training, Education, Corporate Graphics and Publishing customers. For over 33 years, our customers have appreciated our personal touch, our caring approach and our dependability. Our customers include local Dallas-Ft. Worth companies, plus a significant number from all around the U.S. who depend on us to print and fulfill hundreds of orders every day.
We are a family business. Johnson Printing Service was founded in 1978 by Bob and Betty Johnson. They were joined in building the business by Bob Jr. (1978), Cynthia (1982) John (1984), Chris (1986) and most recently Taylor (2010). Our "extended family of co-workers" include 37 people with over an average of 12.9 years of experience at JPS!
Today, the JPS Graphics sales, manufacturing and fulfillment facility is over 52,000 square feet. We continue to aggressively re-invest in technology and equipment to meet the dynamic needs of our customers. Our most recent investments include wide format printing and mounting equipment and upgrading our case-binding line.
The best measure of our success is the number of long-term customer relationships we enjoy. JPS is a stable, growing and profitable business, even during the recent adverse economic climate. We have been honored to be recognized by NAPL (National Association for Printing Leadership) our industry trade association as:
• Four Gold Awards for Best Managed Printing Firm
• NAPL Hall of Fame
• Platinum Award for Customer Satisfaction
We are excited about the future. We believe that print will play a significant role in the interplay between all types of media. We will continue to develop effective methods to help our customers to get their message to their audience.